Property 3 from 18

Next property

Previous property

Back to the overview
Tempio Pausania: Large restored house near Tempio, North Sardinia
Property ID: STP2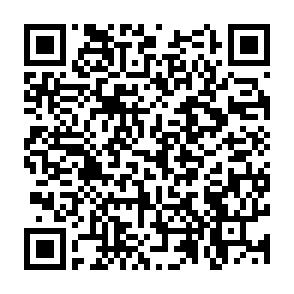 Address:
07029 Tempio Pausania
Type of house:
Country house
Subject to commission:
yes
Commission Rate:
3%+22% VAT
Bathroom:
Shower, Bathtub, Window, Bidet
Number of parking spaces:
2 x Carport; 1 x Outside parking space
Last renovation/ refurbishment:
2011
Quality of fittings:
Superior
Construction phase:
House complete
Floor covering:
Terracotta
Type of heating system:
Gas, Wood
Property description:
Stazzo Li Coddi covers an area of almost thirteen and a half hectares, more than 90% of which are covered with cork oaks. The rest is pastureland. The forests, which have been left to their own devices for several decades, have been completely cleaned. There are already several thousand cork oaks in production, albeit in various stages, and several thousand more are still in the initial stages of growth. The wood alone, which accumulates every year, amounts to thousands of quintals.
The main building has a living space of about 250 square meters. In addition, there are two outbuildings (stables), which occupy a total area of 52 square meters. All buildings were renovated in 2010-2011. They are all made of granite stones. The entire renovation was aimed at preserving the original characteristics of the Gallura-style structure, which is characterised by an almost exclusive use of granite in all possible applications.
The main house, on two floors, consists of seven main rooms, two bathrooms, 3 adjoining rooms and another large room, which is now used as a magazine, but could be extended as a guest apartment as it has a separate entrance.
The heating system has two boilers, one with liquid gas and one with wood, which can also be operated simultaneously. Solar panels provide hot water for at least 10 months a year. A well guarantees the necessary water supply, while a spring in the middle of the forest, which is led into a large basin, provides the water needed by the animals throughout the year.
The entire property is bordered by granite dry-stone walls, which have also been completely restored and extend over 3,000 meters.
The house offers a magnificent view of Limbara, the highest mountain in northern Sardinia.


Location:
The property is located less than three kilometers from the centre of Tempio-Pausania, but in an area off the beaten track. The property exudes a wonderful tranquillity and guarantees absolute privacy. A dream for everyone who loves nature and animals! (5 donkeys and 2 horses could be taken over).
Commission Rate:
Upon signing a purchase contract, a placement / termination fee of 3% excluding 22% VAT on the purchase price by the buyer will be charged.
Remarks:
The information provided by us is based on information provided by the seller or the seller. For the correctness and completeness of the information, no responsibility or liability can be accepted. An intermediate sale and mistakes are reserved.
General business conditions:
We refer to our terms and conditions. Through further use our services do you explain your knowledge and consent.
Agenzia Nord Sardegna Immobiliare S.r.L.
Phone:
+39 0789 755671
Mobile phone:
+39 331 8095177

Back to the overview